Click here for the Online Application.
Join our team of professionals where safety is a part of everything we do. We are currently accepting applications for full-time and part-time:
Professional Truck Drivers (Full & Part Time)
2nd Shift (with opportunity for 1st shift)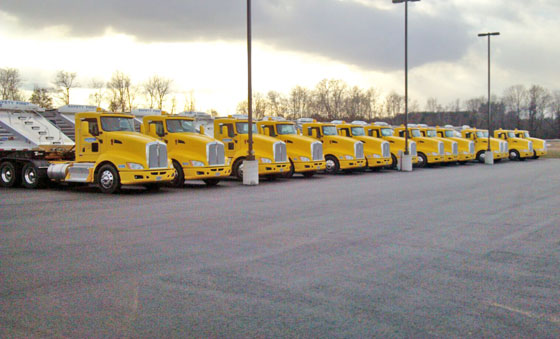 All positions (non-clerical) require a current Class A CDL and must meet the following:
Favorable reference from previous employers
3 or fewer employers in last 12 months
Meets Federal DOT Regulations
Good Driving Record
We provide (hourly) base pay, safety incentives, uniform program, quarterly bonuses and health insurance.
Chippewa Sand Transport LLC is an EQUAL OPPORTUNITY EMPLOYER. All qualified applicants will receive equal consideration for employment without regard of race, color, religion, sex, or national origin.
Please send your resume to:
Chippewa Sand Transport LLC
14477 County Rd. S
Chippewa Falls, WI 54729
or E-Mail to:
Chippewa Sand Transport