Chippewa Sand Transport employs over 80 professional truck drivers, maintenance personnel and an office staff adequate to support their needs.
We conduct multiple background checks and random drug screening on all employees to ensure we maintain the best driver fleet and highest degree of safety.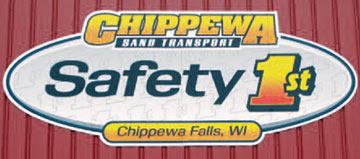 We promote health and safety through a wellness program and safety incentives.
While we understand accidents can occur, we do our absolute best to prevent them through our selection process and preventative measures.